What Makes Us Top Quality Dentists in Wasilla AK?
We know you have many choices of dentists in Wasilla, AK, but none can provide the same quality of care as those at Meridian Dental. As the best dentists in the area, we offer years of experience, friendly service, and modern technology for the ultimate dental care. When you're searching for top quality dentists in Wasilla, AK, you can end your search here.
"Best dental experience that I've ever had. Everyone was awesome!"

– Lori Carpenter
"Best dentist visit ever! More information and insights than I've ever previously gotten before. Feel very comfortable recommending friends."

– Ross Johnston
Meridian Dental is your one-stop office for all the dental services you and your family need. But beyond giving you comprehensive dental care, our Wasilla top quality dentists work to ensure that each patient feels comfortable and relaxed. Many patients forgo necessary dental procedures or regular cleanings and exams because of a poor experience with another dentist. Give our dentists a chance and we'll guarantee you a positive experience in a friendly, welcoming environment.
"As someone who gets nervous about visiting the dentist chair, I appreciate Dr. Gurr's bedside humor and concern to make sure I was doing ok."

– Brandi Sullivan
"Great dentist!! Lovely assistant!! I do not look forward to going to the dentist but the experience was the best it could be due to their wonderful chair-side manner. Thank you, Dr. Gurr and Kayla :)"

– Anonymous
Dr. Gurr take great pleasure in helping relieve pain for patients and giving them a smile that they can be proud of. They specialize in general dental health along with cosmetic dentistry, helping hundreds of patients feel confident about their smiles again. Advanced dental services are not a problem either, including replacing missing teeth with the best dental implants or protecting vulnerable teeth with same-day crowns. No matter the care you need, trust in Wasilla's best cosmetic dentists and family dentists.
"Dr. Gurr is the best dentist I've ever had."

– Dedra Cheney
"Our family recently moved to Wasilla and I was nervous about finding a good dentist. I have had 2 appointments already and couldn't be more pleased! The office is very clean, the staff is professional and sweet. The hygienist did a wonderful job with the cleaning. Dr. Scott Allen is a wonderful dentist! He took the time to answer all of my questions, and I had many. He was very professional and caring! He was very careful and gentle while working on my teeth. The last thing I wanted to experience while the drill was on my tooth was an earthquake, but Dr. Scott Allen handled it very well and definitely had a steady hand! He also made sure that I knew what he was doing every step of the way! I have more work that needs to be done and am definitely going back to Dr. Scott Allen!!"

– Charity C.
"Dr Gurr is gentle with my children and makes it a point to make us all feel comfortable. He has been our dentist for several years and we have always received exceptional care in every situation. The new location is so bright, clean, modern, and has a very comfortable atmosphere. He is the best dentist my family has ever had and his staff is always kind and cheerful."

– Serena Lee
"Dr. Allen and the staff at Meridian Dental were kind, friendly, professional. They were flexible, knowledgeable and they made me feel like I had all the information and tools to keep a healthy smile. I never felt rushed or pressured. I would definitely recommend Dr. Allen and the rest of the staff at Meridian Dental!"

– Amanda Moore
Our dentists always provide patients with honest assessments, without forcing procedures on you. We will inform you what services can help alleviate your pain or concerns and why, but never will try to convince you to undergo something unnecessary to your oral health. Come to us with any questions and we'll take the time to answer them all!
"Best dentist I've ever been to. Fast service. Everyone is nice. Doesn't try and lecture you on what you can do better. Doesn't try to push you into agreeing to have extra workdone."

– Anonymous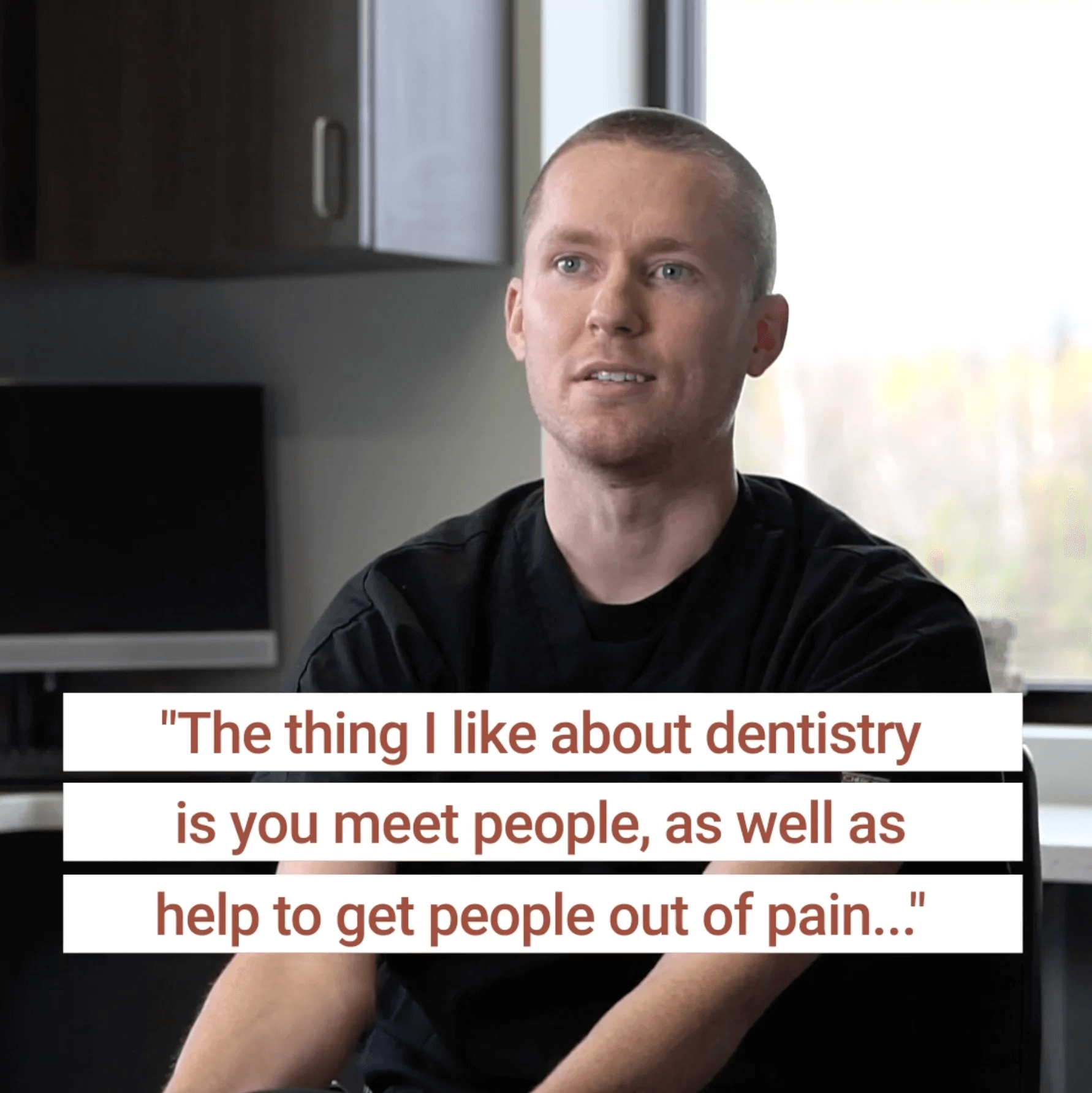 Your overall care and comfort are our top priorities at Meridian Dental. Our top quality dentists in Wasilla, AK will do all that they can to prove that to you. Meet with them today or even in the evenings and on weekends!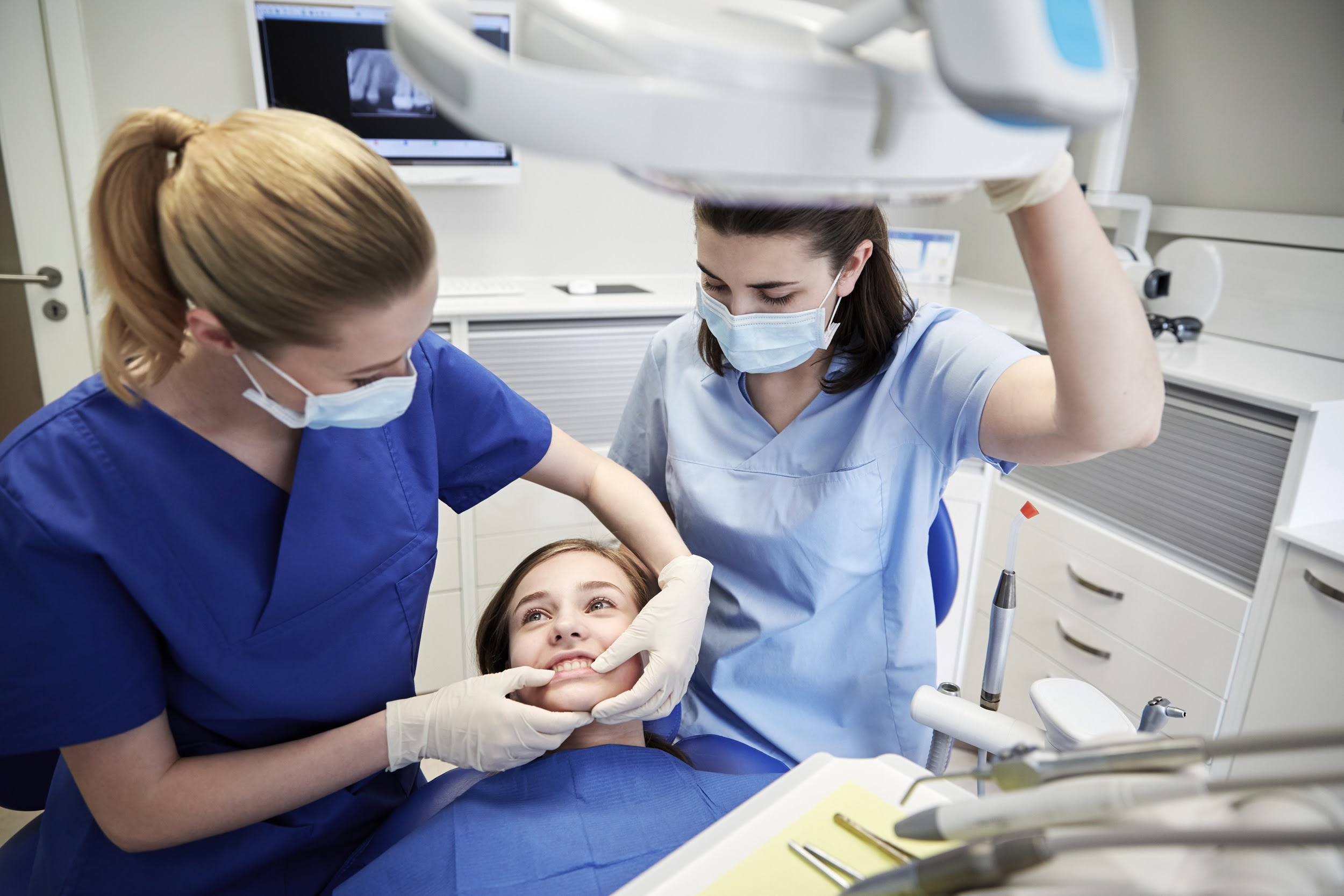 The Best Dental Office, Hands Down
We understand that the best dental care goes even further than exceptional dentists. That's why we've created the best dental office experience that's unlike any other around.
Our Staff
Each member of our staff offers friendly, warm, and inviting service from your very first phone call or the very first time you step through our doors. It's our hope that every patient leaves feeling like our family, welcomed and well cared for.
"Great people! Always doing their best to take care of our dental needs and make it easy for us!"

– Alyssa Williams
This is true for our patients of all ages. How children perceive visiting the dentist can have a major impact on their future dental health, and as such, we strive to create a calming atmosphere. We also make an effort to remember our patients by name and really talk with you rather than just rush you through routine checkups so that you know that you are welcomed here.
Our Location
Patients also appreciate Meridian Dental's central location in the heart of Wasilla, AK. Close to the center of town, our top quality dentists make it convenient to come in for a quick appointment before heading back to work, school, or other errands around Wasilla.
"Perfect location! Centrally located to everywhere I need to be. Dr. Gurr's staff makes me feel comfortable every visit."

– Jennifer Alger
Our Modern Facilities
The technology in our office gives you the relief and care you need sooner, with more precise results. Not to mention our modern amenities that help you feel more comfortable and relaxed during your visit. Watch a show or movie during your procedure on our individual 4K TVs and Bluetooth headsets while enjoying the heated massage chairs!
"Love the location. Love the hours. Staff was very nice, professional, and helpful. Technology seems to be state-of-the-art. Plus, who doesn't love heated massage chairs!"

– Nicky Glowacki
"Love this place!!!! Really, I know, who likes going to the dentist–right?!?! But the people here are amazing; like family. Dr. Kris Gurr is wonderful. He, the hygienists, and his staff are all dedicated to the highest level of care and it shows. I'm thrilled to report not one single bad experience EVER—no billing issues, and no pain!!!! And now, they have a centrally located, state-of-the-art, new office building. It's beautiful!!!"

– Terri Ellingson
Best Dental Implants, Crowns, Whitening, and Cosmetic Care
For all the dental services you and your family need, visit the best cosmetic dentists in Wasilla! We love it when patients can't stop smiling after seeing the results of our work. Whether that's from the best dental implants and custom crowns to replace a missing tooth, professional teeth bleaching for a brighter smile, or a general cleaning and exam for healthier, better-looking teeth, every service receives the same high level of top quality care.
"Extraction and deep scale cleaning. The entire staff was amazingly gentle. This coming from a guy who HATES dentists! These guys and gals are awesome! Wholly recommended to everyone! Also very quick to get an appointment as well as the way they perform the work!"

– Scott Haston
Our cosmetic dentists specialize in beautifying smiles, but also providing all manner of restorative and preventative dental services. Visit us in Wasilla for same-day crowns, Invisalign, the best dental implants, and any work you need for a healthier and brighter smile you'll want to show off. Every patient receives personalized attention from the best cosmetic dentists for a treatment plan that will best suit them.
"From the front desk to the back of the house. This place is like family. They are all so nice. They are so gentle and kind. Very clean environment just all around the best experience. And also best deal on whitening your teeth. "

– Donna Woosley
"From cleanings to fillings; accurate quotes, know and work well with my insurance company, they do what they say they'll do! Really great people who care about the patient. I really can't say enough good things about this group, I trust them completely!!!! If you're looking for a dentist/hygienist, Meridian Dental is by far the best!!!!!"

– Ray Woolfolk
Compassionate dental care starts here at Meridian Dental. See what a difference our top quality dentists can make for you and your family. Contact us in Wasilla, AK today!
Skip to content