This Valentine's Day, give your teeth some lovin'. They deserve it, and so do you! When you treat your teeth right, they treat you right in return with a brighter smile and great-smelling breath.
So be wise when it comes to how you celebrate this holiday, and use the helpful tips below so that you never miss out on the perfect romantic moment.
First Things First: Chocolate Tasting
Chocolate sales spike around Valentine's Day. We're not saying to completely eliminate chocolate from your Valentine's Day festivities, just be careful about which ones you choose to buy. A few types of chocolate will help protect your teeth more than others. Chocolates with chewy and gooey insides, for example, are more likely to cling to your teeth. This will make cleaning teeth more difficult and make them more susceptible to cavities.
When you can, go with solid chocolate. Dark chocolate is another good choice as it has less sugar than its milk chocolate counterpart.
Top Off a Glass of Water
After eating your romantic, Valentine's Day dinner, finish the meal with a nice glass of water. During that first half hour after eating a meal your mouth's saliva naturally breaks down acids and plaque from your food. Drinking a glass of water only helps to encourage that natural response to make teeth brighter.
Kiss More
Kissing also helps stimulate more saliva to fight off that plaque and remove particles like sugar and acid that cause cavities. Give your special someone a Valentine's Day kiss (or two), and help improve your oral health in the process!
Clean Your Tongue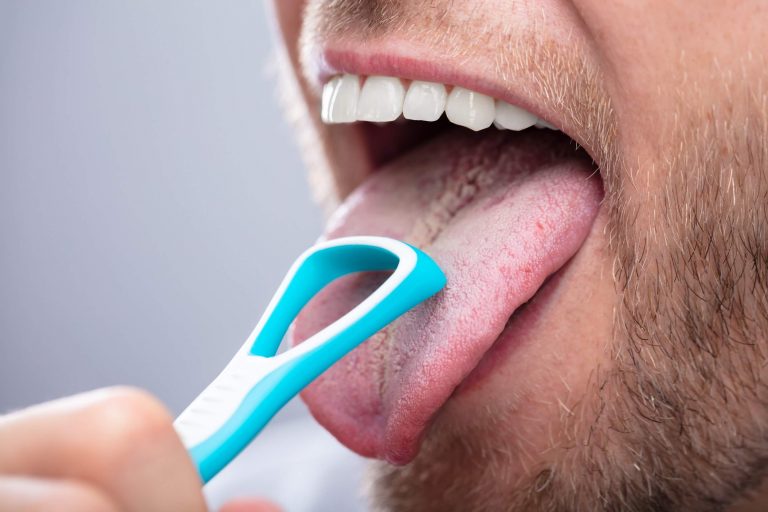 Speaking of kissing, no one wants to kiss someone with bad breath. Taking care of your teeth also means taking care of any bad breath, starting with your tongue. This is where a lot of bacteria hides that causes halitosis.
Cleaning your tongue regularly with your toothbrush or a tongue scraper can do wonders for clearing out that bacteria. Start by pulling your toothbrush or tongue scraper across the length of your tongue from the back to the front everyday.
Don't Brush…Right Away
One of the best ways to improve breath and dental health is daily brushing and flossing. This dislodges those food particles and other bacteria that may be harming your teeth. We recommend brushing at least twice a day, but also recommend waiting to brush after you've eaten acidic foods.
Remember how your body naturally breaks down and fights bacteria in those 30 minutes after a meal? You don't want to brush before those 30 minutes are up, especially when you've had a glass of wine with your Valentine's date or another acidic beverage or food. Brush too soon and you'll only wear down the enamel of your teeth even more, making it easier for cavities to form and teeth to discolor.
Take Care of Your Teeth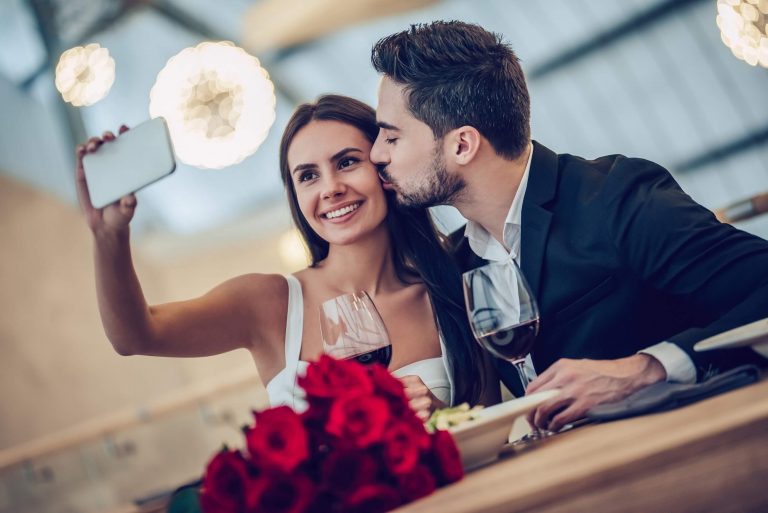 Just like with any relationship, taking care of your teeth takes time. It also takes consistent commitment like daily brushing and flossing, and meeting with your dentist every year for a dental cleaning and exam. But when you put in the effort, you'll love the results.
Here's to no bad breath and great-looking teeth this Valentine's Day and all year long. For more oral health tips, visit Meridian Dental in Wasilla, AK. Talk with our dentists about the struggles you face as you try to improve dental health and maintain a beautiful smile. Our cosmetic and family dentists will help you achieve a brighter smile you can feel confident in with solutions like Invisalign, teeth whitening, same-day crowns and other advanced treatments. Call us today!