When a dental emergency strikes, you need dental care as quickly as possible. Getting a timely appointment can reduce pain and get you better long term results.
One popular kind of dental restoration is a same-day crown. Crowns are a good option for people who have experienced a dental injury and need immediate care. They can also help patients who are experiencing decay.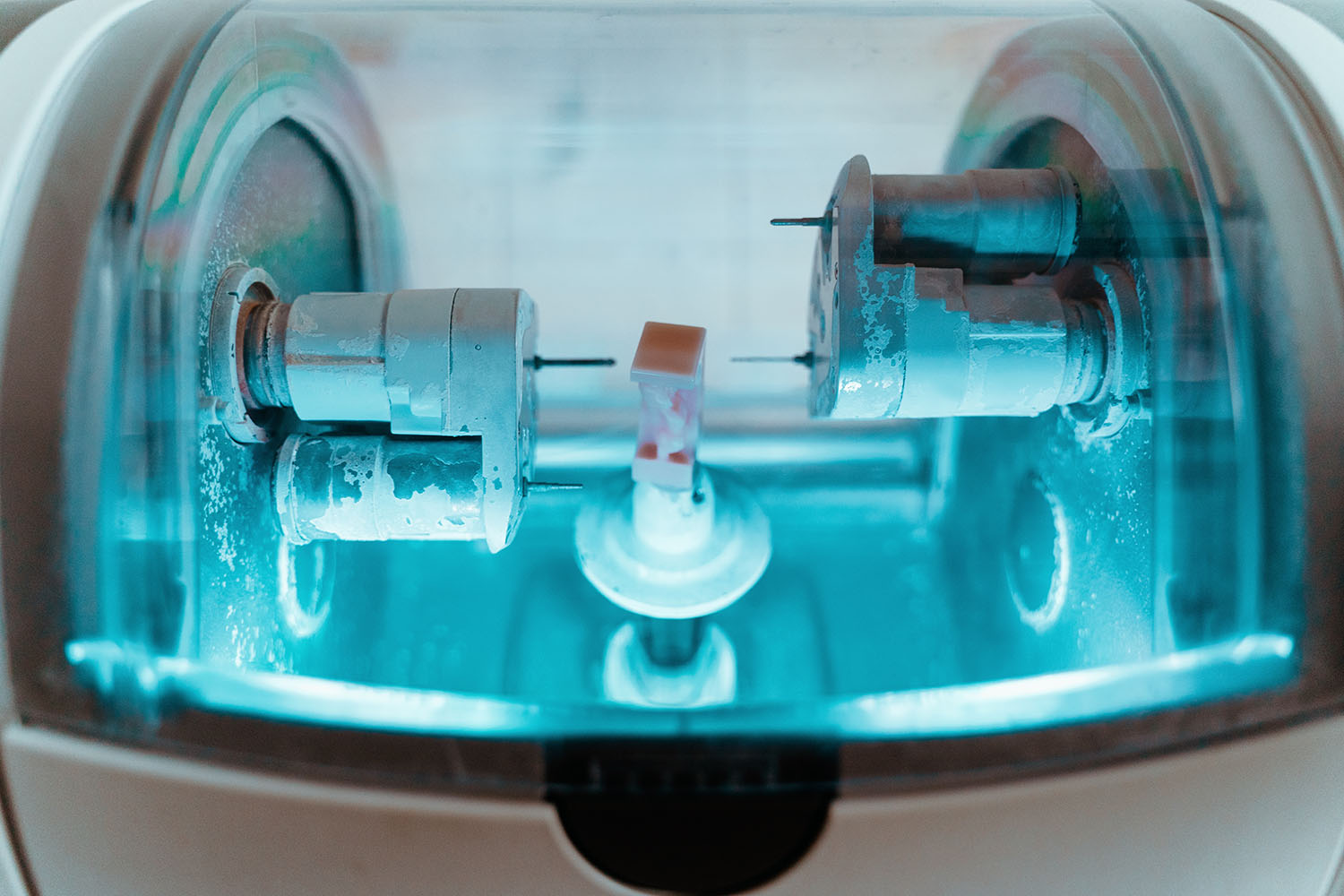 What Is a Same-Day Crown?
A crown is a kind of cap that covers a broken or decayed tooth. It helps improve the function and appearance of a damaged tooth and protects that tooth from future injuries. Crowns are made of durable materials like porcelain and are custom-made to match the appearance of your smile.
Same-day crowns are crowns that are created the day that you come in for your dental appointment. This expedited process is made possible by modern dental technology. Digital tooth impressions and computer software create unique crowns that match your tooth size and shape.
Once the crown is created, it is installed on the same day – thus the name "same-day crown"!
Same-Day Crowns vs. Traditional Crowns
As dental technology and computer software has advanced, dentists have gained the ability to create unique crowns for their patients in just a few hours.
Traditional crowns, on the other hand, require multiple appointments. During an initial consultation appointment your dentist measures your teeth and takes impressions, which they then use to craft a crown. At a follow-up appointment (often several weeks later) they install that crown.
In terms of function, comfort, and appearance, there are only a few differences between same-day crowns and traditional crowns. Same-day crowns tend to be more precise than traditional crowns because they are created with specialized software, while the methods used for traditional crowns leave more room for error.
Same-day crowns are always made of ceramic. Traditional crowns may be made of ceramic, porcelain, composite material, or even metal.
What To Expect
When you come in for a same-day crown appointment at Meridian Dental, we'll start by examining the tooth you want to put a crown on. We'll then prepare your tooth for your crown, which may involve removing decay or filing your tooth to reshape it.
After your tooth is prepped, we'll take a digital impression with our CEREC scanning system. We'll use that impression to create a digital 3D model of your crown. Finally, your crown will be shaped out of ceramic with a milling machine.
Once your crown is complete, it will be fit, polished, and cemented onto your natural tooth. The entire process takes only a few hours, and you walk out of our office with a restored smile!
High Quality Care From Meridian
At Meridian Dental, we prioritize our patients' comfort and satisfaction. That's why we offer same-day crown appointments and other same-day services. Read more about our same day crowns here. If you have a dental emergency or want a fast solution for tooth decay, give us a call today!