Dental implants are a highly effective way to replace missing teeth. They are permanent and comfortable, and they look just as natural as your original teeth.
Curious about this popular procedure? There are several different kinds of implants, so make sure you know which kind is best for you before making any plans.
The kind of implant you should choose depends on your oral health and the number of teeth that you want to replace. Keep reading below to learn about the three main types of dental implants!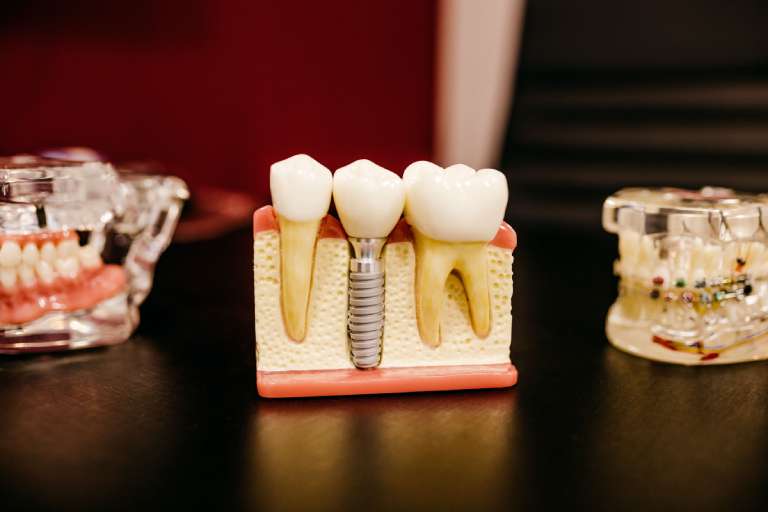 Single Tooth Implant
A single tooth implant is the most popular form of dental implant. This implant is designed to replace a single missing tooth. It's great for people with otherwise-healthy mouths who aren't experiencing significant tooth loss or bone loss.
Among single tooth implants, there is some variation in material and size. Titanium and stainless steel are the most popular materials used for implant posts. Implant size depends on the size of a patient's mouth and the health of their jawbone.
While most single tooth implants are inserted into the jawbone, some are placed above the jawbone. When a patient's jawbone height can't accommodate an implant, the post can be placed directly underneath the gum tissue instead.
Dental Bridge
A bridge is a good option for people who are missing more than one tooth. If you have several teeth that need to be replaced but still have most of your natural teeth, you can use a bridge to replace multiple teeth with just two implants.
As with all implants, the implant posts act like anchors for your prosthetic teeth. In the case of a bridge, your new teeth will be mounted on your implant posts.
Dental bridges can also be mounted on your natural teeth. This option is available to you if you'd prefer not to have dental implants.
All-on-4 Implants
All-on-4 implants are a great option for people who are missing many teeth. If you've experienced mass tooth loss, you can replace a full arch of teeth with just two implants. That means that it takes just four implants to replace a full mouth of teeth.
All-on-4 implants are made up of implant posts that are just like those you would find in a single tooth implant. They also include prosthetic teeth, which are mounted on the implants. The implants are inserted at specific angles to increase stability and support the prosthetics.
Like single tooth implants, these are a permanent solution for tooth loss. They will last you a lifetime if you take good care of them.
Choose the Right Implants for You
As you can see, there are different implant options available depending on your needs. From single tooth replacements to full-mouth prosthetics, implants have a lot to offer!
If you want to talk more about dental implants, give our office a call. At Meridian Dental, we're always available to answer your questions. Let us guide you on your journey towards better oral health!