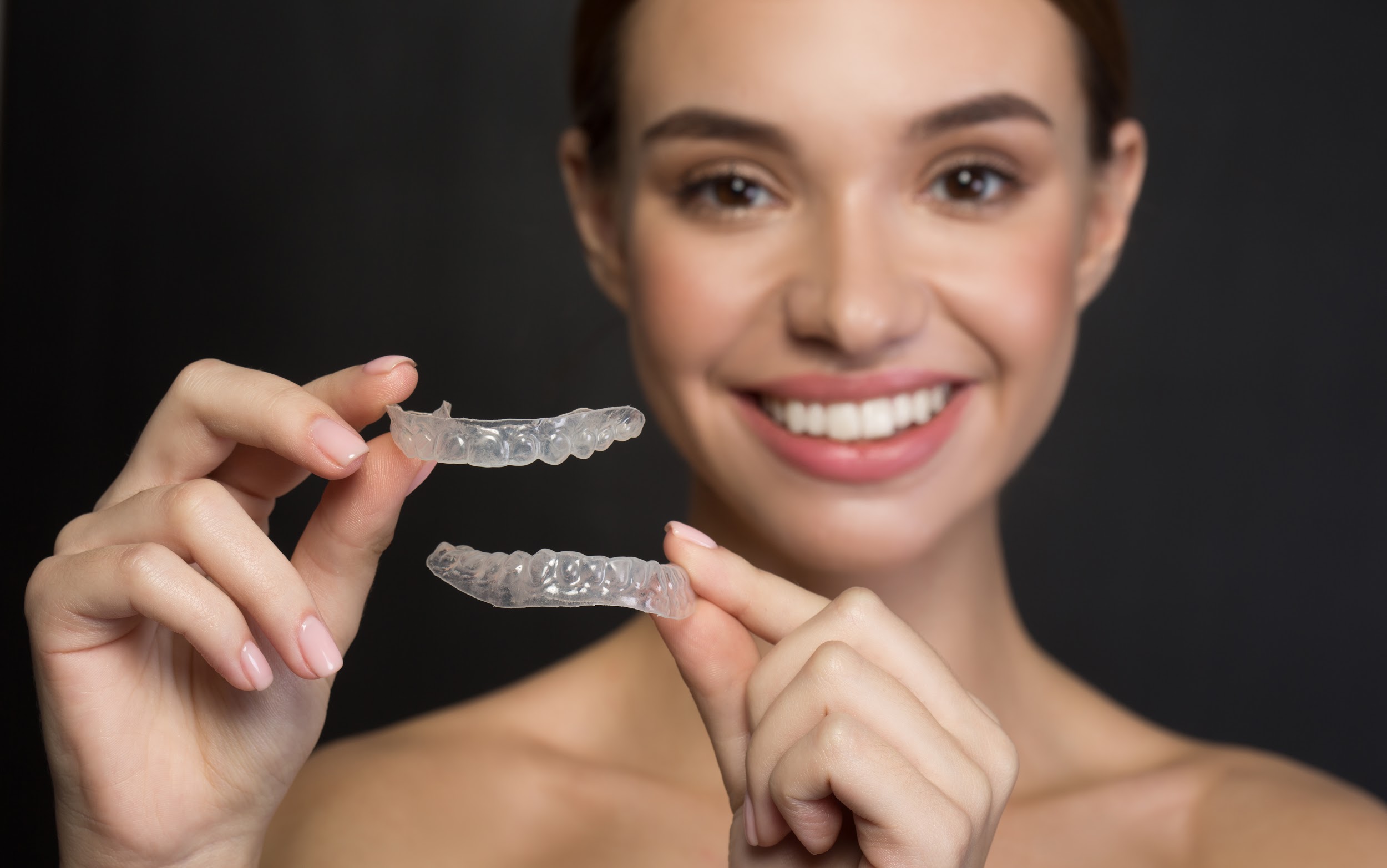 The path to straightening teeth is often a crooked one. But it doesn't have to be! ClearCorrect treatment makes aligning teeth a simpler process, with less hassle and pain for the patient.
ClearCorrect providers, like those at Meridian Dental, offer their patients this orthodontic treatment that uses transparent, plastic aligners to move teeth into proper alignment over several months. The length of the treatment will vary depending on the patient's malocclusion. Around every 2-3 weeks, the patient will receive a new set of custom ClearCorrect aligners. Each set moves teeth into straighter alignment than before.
We want patients to be excited about receiving this teeth aligning treatment, not anxious. You should have a smile you aren't afraid to hide and ClearCorrect can make that possible! Here are 5 worries you can leave at the door when you step into Meridian Dental for your ClearCorrect aligners. We serve patients in Wasilla, Palmer, and surrounding areas in Alaska's Mat-Su Valley.
Worry #1: Getting Food Stuck Between Teeth
Braces may be the most common orthodontic treatment, but its metal brackets or wires can't be removed, except by your orthodontist or dentist. ClearCorrect aligners, however, are an alternative and removable orthodontic treatment!
This means that you won't have to trouble with food getting lodged between teeth or around brackets. Plastic aligners can and should be removed during meals, giving you a lot more freedom to continue eating what you would like.
Worry #2: Difficulty to Maintain
Because a patient is unable to remove braces, building up food and plaque, this treatment also makes it hard to keep teeth clean. Many patients even floss less frequently (or not at all) because flossing under the metal wires is such an ordeal.
Patients with ClearCorrect should remove their aligners when brushing as well. With no brackets or wires to get in the way, teeth can be cleaned thoroughly without any obstructions for better dental health. Keeping the aligners clean doesn't require much maintenance either.
Worry #3: Discomfort During Treatment
Many patients hear disheartening stories about friends experiencing extreme discomfort from tightened braces, or when a wire pops out and forms sores on the walls of their mouth. But not with ClearCorrect!
The pressure you'll feel with each new set of ClearCorrect aligners is not nearly as painful as tightening braces. Furthermore, the edges and surface of aligners are smooth and won't cause extra pain from sores in your mouth.
Worry #4: People Noticing Aligners
ClearCorrect's clear aligners are nearly invisible when a patient is wearing them. This is especially important for adults who want to correct teeth alignment, but don't want braces or aligners to affect how they look. While braces can be an eyesore, ClearCorrect is a convenient treatment for patients by not drawing any unwanted attention to your mouth.
Worry #5: The Results
We understand that the final results of ClearCorrect treatment is a big concern for patients. Results will vary from person to person and effectiveness depends a lot on the severity of misalignment. That being said, ClearCorrect often aligns teeth quicker than braces can with the same beautiful outcome.
One key to getting the best results from your ClearCorrect aligners is to wear them as much as you can. The preferable amount of time is 20-22 hours per day. Keep them in except to eat and brush teeth! More responsibility is on you to make ClearCorrect treatment work well. However, when you do keep aligners in, the results are remarkable.
Schedule a ClearCorrect Consultation Appointment
ClearCorrect teeth alignment is a great solution for adults and teenagers alike who want to straighten teeth, without the hassle of braces. A less painful, quicker, and more convenient treatment, ClearCorrect is helping millions of patients get the smiles they've been wanting.
Talk with Meridian Dental's dentist today to see if ClearCorrect is the best orthodontic option for straightening your crooked teeth, closing teeth gaps, or fixing other alignment issues.