One of the best advancements for replacing missing teeth are dental implants, or small, titanium shafts that stay securely in place by fusing together with your jaw bone. Tooth crowns, bridges, or dentures are then attached to the implants for a complete and natural-looking smile.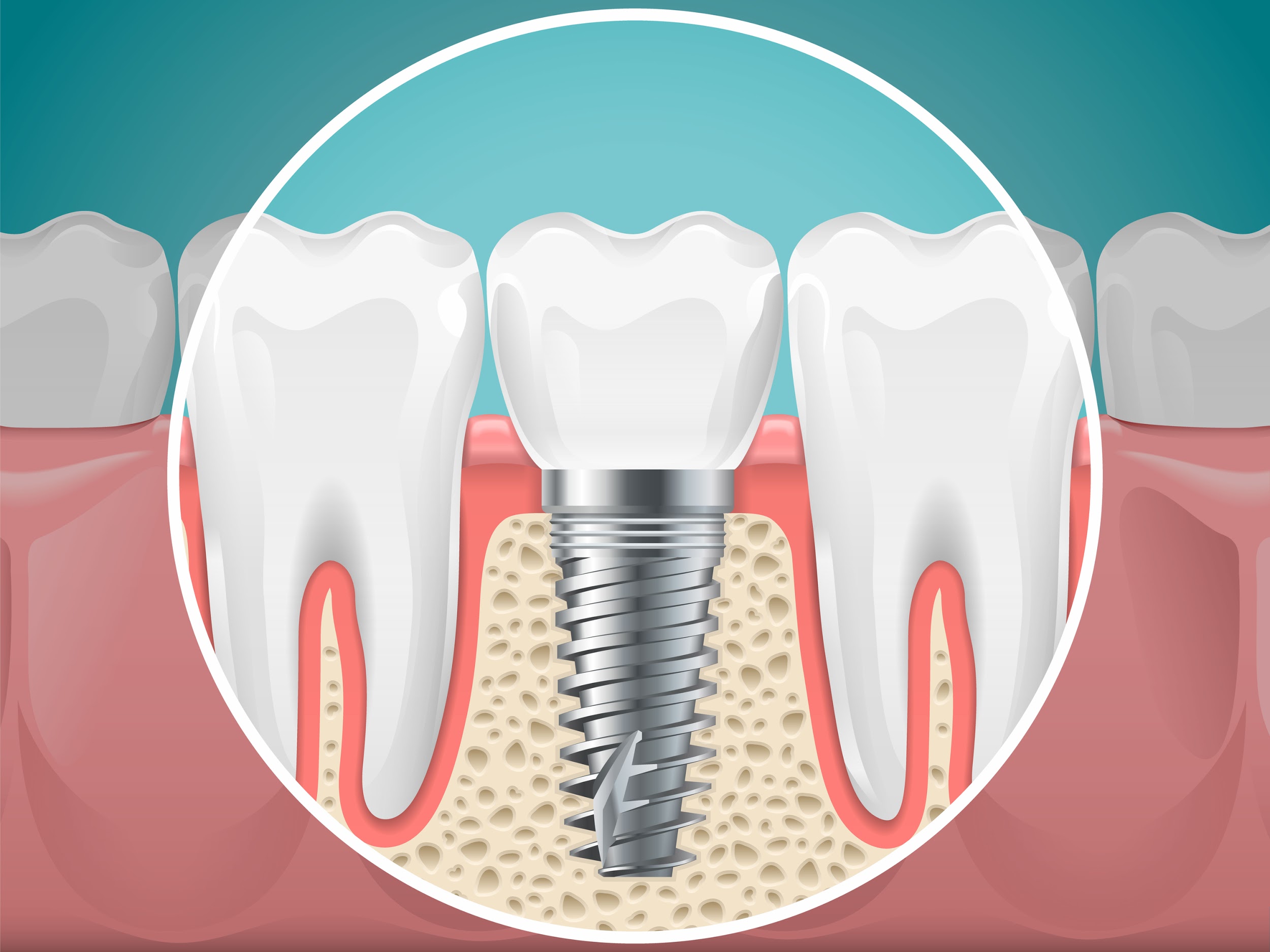 If loose or missing teeth are causing you to feel self-conscious or are making it difficult to eat, looking into options for teeth replacements is the next natural step. But rather than worry about replacements shifting or falling out of place, why not go with a solution that gives the permanent results you want like implants?
Discuss the pros and cons behind dental implants with your dentist to see if they may be the right match for you. In the meantime, we've gathered up a few issues dental implants can resolve or help you out with that other teeth replacements can't. Check them out below before you schedule your next dentist appointment!
Dental Implants Help with Periodontal Gum Disease
What many patients may not realize is that implants can assist you in treating periodontal gum disease. This is the chief cause for tooth loss in adults by damaging gums that support teeth to keep them firmly in place. Pockets form in between gums and teeth where food particles and bacteria often get stuck allowing for severe tooth decay and even bone loss.
Tooth implants may be the solution you need for teeth and gums severely affected by gum disease. While our Wasilla dental office will seek first to provide non-surgical gum treatments, decay and bacterial infection may be serious enough that we need to remove the tooth and clean out all infection to save the remaining gums and bone structure.
Once the area is cleaned and the implant put in its place, results have been positive for a large majority of patients. The implant and its tooth crown consist of materials that are not prone to further decay or bacterial infection, and won't need root canal treatment in the future either, a complication for many patients with extreme gum disease.
They Reduce Bone Loss and Retain Jaw Structure
Because the implant's titanium shaft is placed directly into the bone where the tooth roots once were, it stimulates the bone to keep it from deteriorating. Preserving the bone is essential for maintaining your current jaw structure and giving the lower half of your face the support it needs. If teeth are removed without anything in their place, gradually that structure and the bone itself will degenerate.
Unlike traditional tooth bridges, implants also won't damage or weaken any surrounding teeth. The crown, bridge, or dentures placed on top won't need to rely on teeth nearby to anchor themselves when they will already be firmly attached to the implant.
Replace a Single Tooth, Multiple Teeth, or All Your Teeth
Dental implants are versatile in that they are the best replacements not only for replacing a single missing tooth, but multiple teeth when necessary. They can support implant bridges as well as partial or full dentures. That includes both removable and permanent dentures, giving patients greater flexibility and less adjustment time after the procedure.
If the tooth crown, bridge, or dentures need replacing, the implant can remain right in its place as custom caps are being created. The new replacement can then be placed on the original shaft, and you're good to go!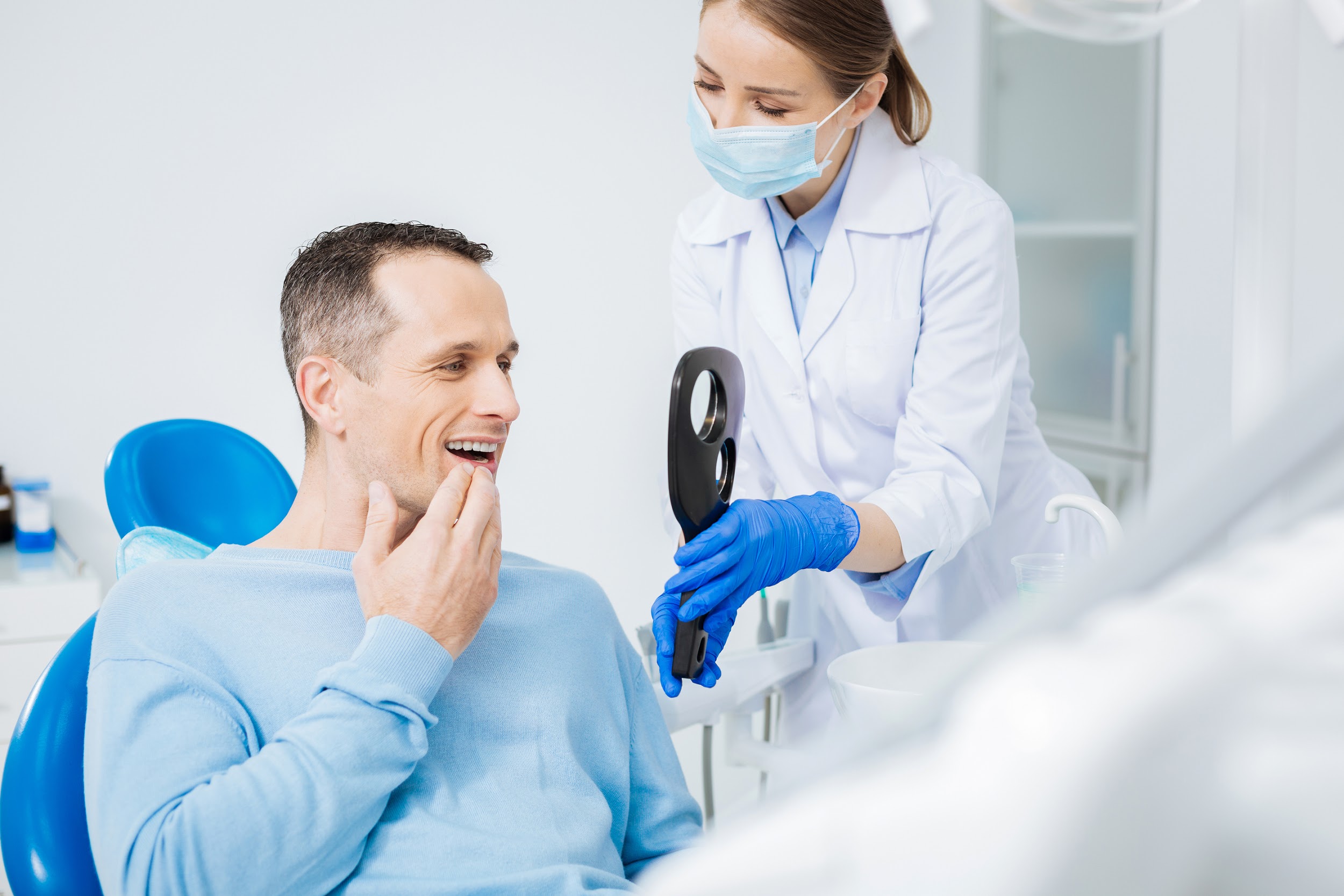 Implants Provide You with Natural-Looking and Long-Lasting Results
No matter how many teeth you need to replace, dental implants are long-term investments with great results. Same-day crowns, bridges, or dentures you decide on will be carefully crafted to resemble surrounding teeth in color and shape. You'll hardly even notice the difference or know that they're there! Unlike other tooth replacement solutions, implants offer a permanent solution that looks and feels natural.
Contact your local dentists in Wasilla, AK to discuss if dental implants are the best solution for you! We're here to answer all your questions about the procedure, cost, insurance, and more.
Can't see our cosmetic dentists during the workweek? Don't let that keep you from feeling confident with your smile again. We even offer evening and weekend dental hours for patients in Palmer, Wasilla, and surrounding areas in Alaska's Mat-Su Valley. Schedule an implants consultation with us today!