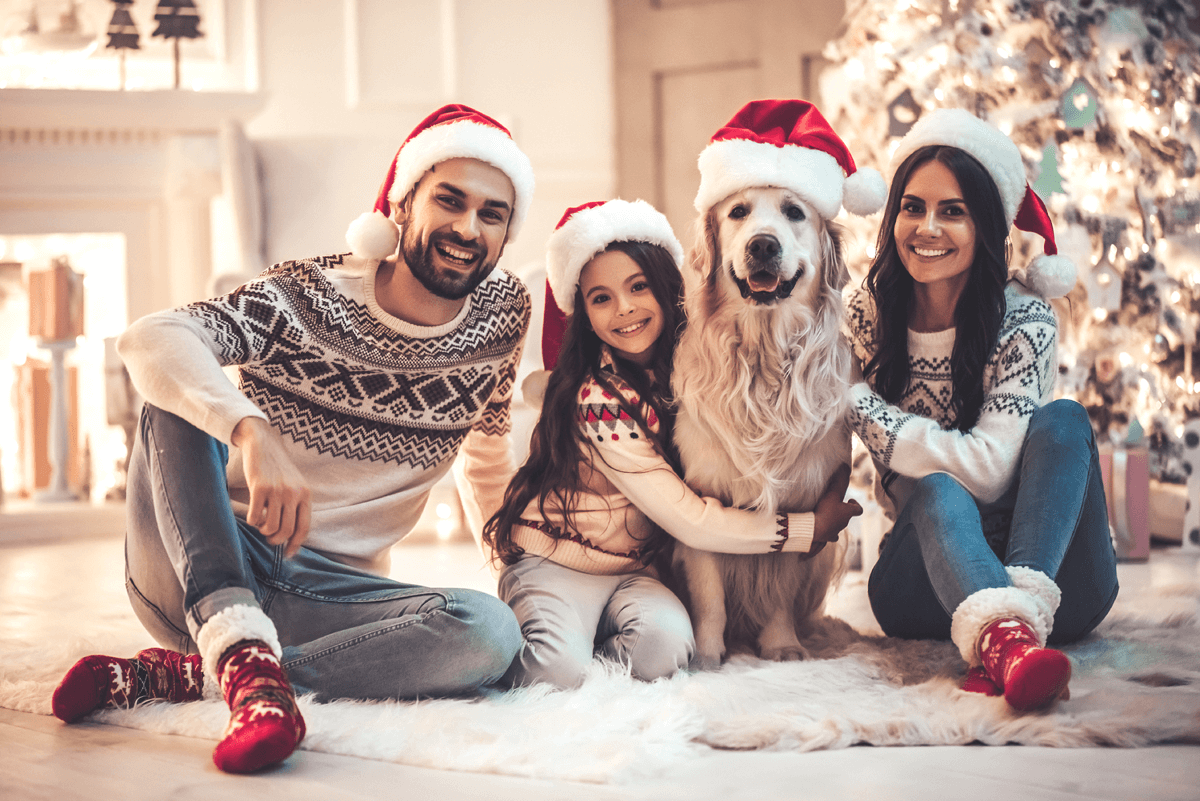 How we love the holidays! The time with loved ones, the magic of the season, and the perfect ending to another great year. But with all the festivities you have planned, don't let your dental health slip through the cracks.
Here to help you out are 5 easy ways to keep your teeth healthy and looking great during Christmas and the holiday season. For more tips on improving your oral health, visit our family dentists in Wasilla, AK at Meridian Dental!
1. Decrease Your Sugar Intake
Many of our favorite Christmas traditions involve sweets that could harm our dental health when taken in excess. Gingerbread houses, cookies for Santa, and Christmas toffees are among some of the sugary culprits we love to eat at this time of year.
Maybe this year, give your traditions a twist, like healthier oatmeal cookies with a sugar substitute or a cheese platter instead of candies to nibble on. If you do want to indulge in your favorite sweets, try eating these just once a day instead of throughout the whole day.
2. Avoid Sticky and Hard Foods
Christmas caramels are another Christmas treat we love! But sticky foods like caramels not only build up plaque and decay by sticking to your teeth but also can pull out tooth fillings.
If you've recently had a filling placed, or have small cracks in your teeth and other vulnerable spots where sticky food can get stuck, try to avoid such foods for a little while.
Be careful as well with hard foods, like candy canes. Biting down directly on hard foods can crack your filling, a tooth crown, or another part of your tooth. If you do have teeth that get cracked or chipped over the holidays, our Wasilla cosmetic dentists offer restorative dental services such as tooth bonding or same-day crowns to get your teeth looking great again. Request our next available appointment, or in case of emergency, contact us at (907) 376-9200.
3. Use Correct Tools for Opening Items (NOT Your Teeth!)
Too many teeth chip, crack, or break when an individual tries to use their teeth to open something they aren't meant to open. Whether that's to rip wrapping paper off a present, open a bottle, or crack open a nut, using your teeth instead of scissors, a bottle opener, or a festive nutcracker can cause some serious damage that often requires costly repairs.
Again, if your teeth do chip or break during Christmas, give our dental office a call so that we can mitigate damage quickly!
4. Watch What You Drink
More often than not, when you attend or host a holiday party some of the staple items will be bottles of soda and wine. However, both drinks can break down tooth enamel and even stain teeth over time. If soda is your preferred beverage, consider drinking it through a straw to help avoid it coming in contact with your teeth. More of a wine person? Go for a white wine that won't stain your teeth as much as red wine will.
Feeling self-conscious about discolored or stained teeth? Meridian Dental can help there, too! Schedule a consultation appointment with our cosmetic dentists to learn about our professional teeth whitening treatments, with far better results than over-the-counter whitening strips or kits.
5. Maintain Good Oral Hygiene!
Normal routines may slacken during the holidays when you can stay up late watching your favorite Christmas movies or enjoying time with family and friends. But don't forget to continue those good practices for maintaining dental health.
Brushing twice a day, flossing, and visiting the dentist for bi-annual teeth cleanings don't take a break during this or any time of the year. If you haven't had your second (or your first!) dental cleaning and exam this year, contact our dental office in Wasilla, AK to book our next available opening! Then keep up the good habits that fight off decay and keep your smile looking bright all year long. From all of us at Meridian Dental, we would like to wish you and your family a Merry Christmas!